Red Horse Stainless Steel Woodscrews
Fixings, Spares & Accessories - Red Horse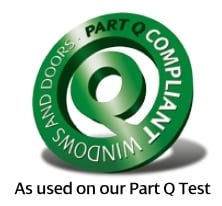 Product Code: RHF
Coastal have teamed up with the renowned Danish screw innovators, Red Horse, and are now bringing you the highest specification timber joinery screw in the market today.

Used by many door and window manufacturers across the globe, including World leading companies such as Velux and Velfac, the RED HORSE A2 stainless steel 100% consistent fixing will enhance your products and speed up and streamline your production lines.

Unique 'Headlock', ensuring a 'locked tight' fixing each and every time
Unique 'Instant Bite' tip, pre-drilling is advised with stainless steel screws to avoid snapping
Torx drive head, suitable for manual and automated fixing lines
Every single screw is optically checked for quality and consistency
A2 Stainless Steel, to be used on stainless hardware
Please Note: We advise you pre-drill the holes when using stainless steel woodscrews as these can snap if screwed into hardwood timbers.
---
What our customers have to say;
"We have now been using the RED HORSE screws from Coastal Group now for over 6 months and been very happy with every aspect of them from the clean look that they now give our locking & hinge systems, through to the quality of the screw itself with its Torx head and pre drill tip. They have also been an integral part of us achieving PAS24:2012 security status on our window & doors." - Input Joinery.

"We starting using RED HORSE screws last year and have been thoroughly impressed with the results. We are now using these screws on all of our window and door hardware due to the excellent corrosion resistance. This has led to reduced costs for ourselves and more importantly has led to better customer satisfaction. We have also used these screws in PAS24 tests which have passed successfully." - Heron Joinery.
---
Unit: Per Box QTY
Share: