Sash Cords
Sliding Sash Hardware - Sash Cords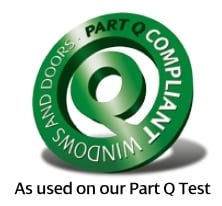 Product Code: SCB6 / SCW6 / SCW7
Premium quality sash cords for traditional vertical sliding box sash windows which passes over the sash pulleys on which to hang the lead or steel counterbalance weights.
The breaking strain listed against the items is per side, you have 2 cords per sash.
Coastal sash cords are all manufactured in the UK. This cord is not to be confused with inferior imported products.
Wax version provides a weatherproof, durable and smooth running cord which is low stretch and high strength due to polycore.
Solid braided version ensures excellent abrasion resistance - a man-made fibrous cord providing high strength, good elasticity, chemical, mildew and UV resistance.
Unit: 100m Reels
Share: