blu™ Patio Thumbturns
Door Hardware - Door Furniture

Product Code: KM200 / KM250
A high-quality Stainless Steel Patio Thumbturn designed to be used with Inline Slider Locks such as Sobinco. Ideal for instances where you simply need a small lever to operate the latch on your Patio Door. Combined with our HAB66 'T' Bar Pull Handle and either KM045 or KM055 Escutcheon they make an excellent Patio Slide Kit.
Please Note: These are not suitable for the YALE locking system as this uses a 7 x 7mm spindle.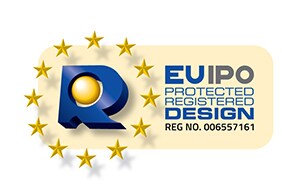 Specifically designed to operate the latch on a patio door

8 x 8 x 35mm Spindle.
Durable construction
Can be used back-to-back with a longer spindle
Available on a Round or Oval Rose option
Fixings concealed behind clip-on rose
Unique 'super-satin' finish for a finer appearance
Manufactured from 316 Marine Grade Stainless Steel for excellent resistance against corrosion – suitable for use in acidic timbers and in coastal locations
KM250 now has the EUIPO Protected Registered Design accreditation.
Unit: Each
Share: