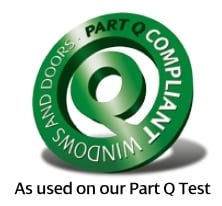 Product Code: HT4
The T80C hinge is a strong yet discreet hinge, suitable for flush timber and composite doors, providing operational strength, security and adjustability whilst leaving only the knuckle visible when the door is closed.
T80C provides +/- 3mm height, lateral and compression adjustments. All adjustments are carried out with a T20 Torx key without the need to release the fixings, allowing one person to effortlessly adjust a door without risk of the door leaf becoming disengaged.
Each hinge features a revolutionary patented mechanism that provides freedom of upward motion, meaning that height adjustment needs only to be carried out on a single hinge. All other hinges adjust automatically.
Compression adjustment is set with the door closed, allowing the installer to check the compression as he adjusts the hinge.
An optional security screw & cover cap prevents unlawful removal of the hinge pin usually used if knuckle is facing outside, making T80C suitable for both inward and outward opening doors (painted finishes only). The hinge has been security tested to PAS24:2012 and is approved under the MACO Secure Plus guarantee scheme.
T80C is hard wearing and can carry door leaves weighing up to 80kg per hinge.
Please note: Hinges do not come with fixing screws.