'KLONE' Twin Handle Double Rebate (Shooting on Master & Slave Doors) ML24 (KITS)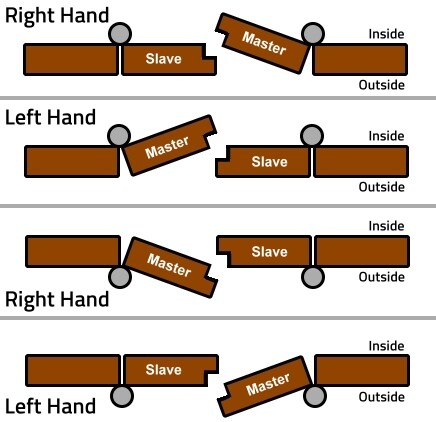 The Klone™ locking system for double rebated French Doors, incorporating a 45mm backset lock mechanism on both the master and slave doors. The twin tapered locking points lock directly into the opposing slave door lock as does the central deadbolt and latch. This arrangement is ideally suited for door leaves up to 58mm thick.
Both the Master and Slave Locks have a 20mm wide faceplate for stability and ease of routing, while the reversing mechanism on the slave lock fits neatly into the eurogroove. Finished in a Silver Bichromate to BS EN 1670: 2007 Grade 4. Latch striker plate, and hook keep adjustment +/- 2mm. Police Secured by Design approved, and has been fully tested to UKAS PAS 23: 1999 and PAS 24: 2007. 10 Year guarantee.
Suitable for doors from 2110 - 3060mm high. It is possible to crop up to 70mm from the bottom shootbolt to allow for shorter doors than shown, however please note that the handle height will drop from the nominal 1050mm.
Share: