Non Interlocking Stable Door Kits (ML90)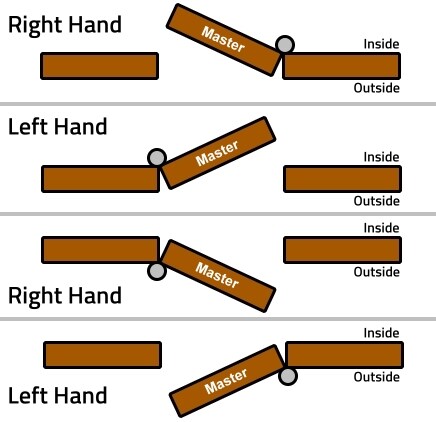 This unique ML90 Multipoint Door Lock has been designed specifically for Stable (or 'Dutch') door applications.
Finished in a Silver Bichromate to BS EN 1670: 2007 Grade 4. This locking system has been cycle tested to 100,000 operations, and surpasses BS EN 14351-1: 2006. 10 Year guarantee.
Upper Leaf Espag Length: 818mm in height
Lower Leaf Espag Length: 798mm in height
20mm Radius Faceplate
Universally handed locks, release screw to rotate the latch to either left hand or right hand.
Please note that the lower lock roller bolt is not designed to fully project into the keep. This is for location purposes only.
The diagram to the right should help you choose the correct handing.
Share: