The Coastal Groups marketing assist program
Marketing assist program
At Coastal, we understand just how important our customers are to our business.
Core to this is listening to them and working with our manufacturing partners to proactively select and bring quality products and new solutions to the market wherever we can.
With a constant focus on increasing longevity and added value to the external doors and windows market, backed up with a dedicated customer service that includes site, telephone and online support whenever it is needed, the Coastal Group is setting the standard for quality. This program is designed to help customers pass on information to their clients, we have a selection of products which we can customise with the customers logo and address details, this saves a lot of time and helps our customers as we provide all the technical information and pictures of the products in one handy A4 data card style layout which is user friendly for the end user.
Our current marketing assist material is listed below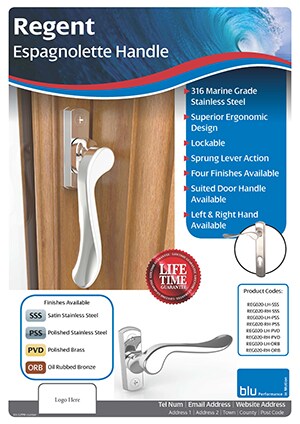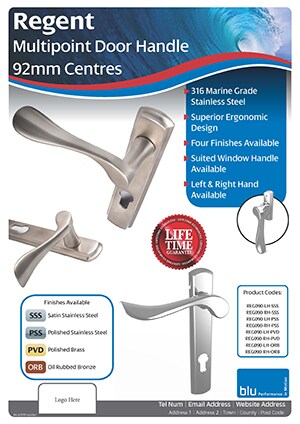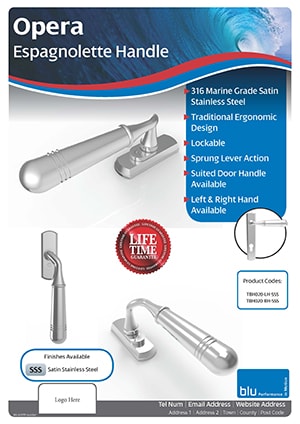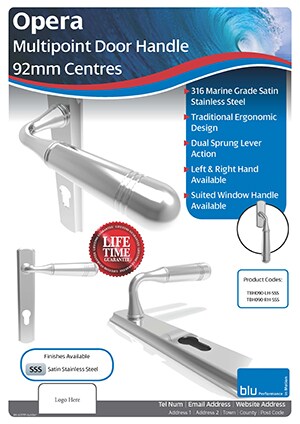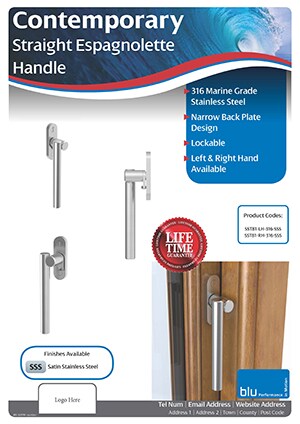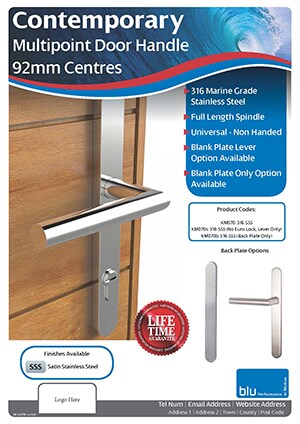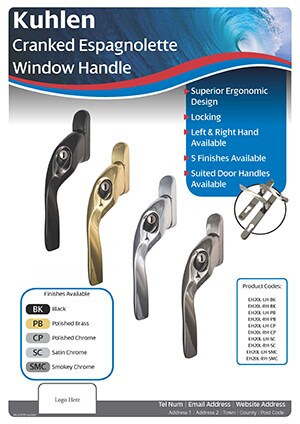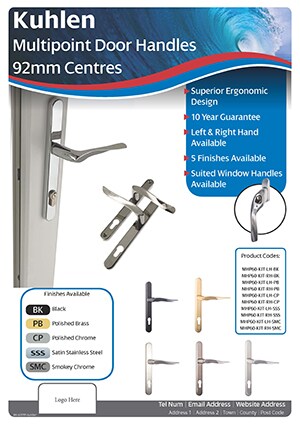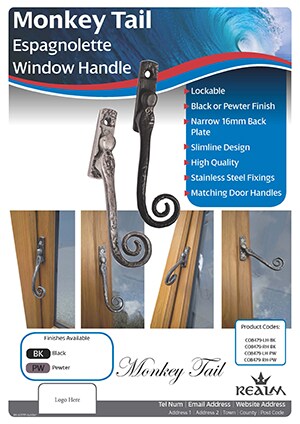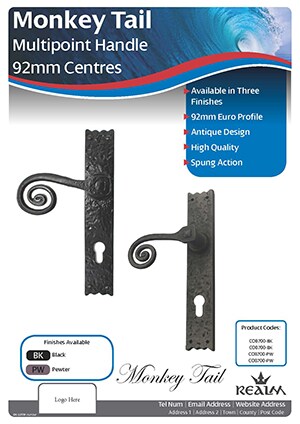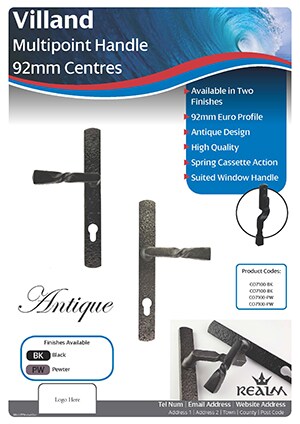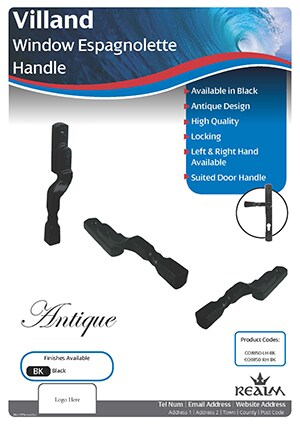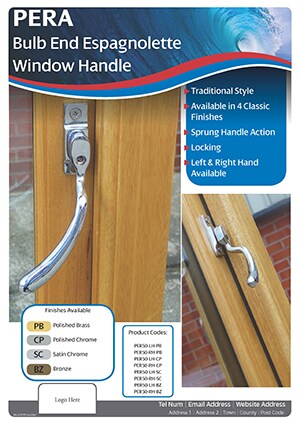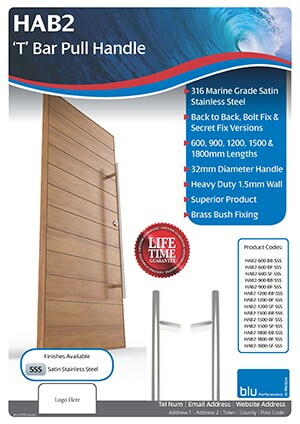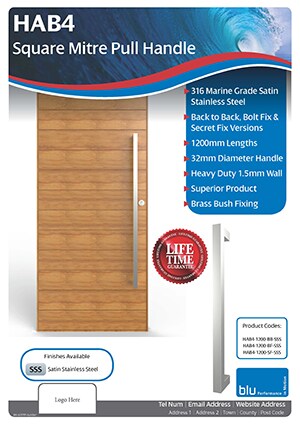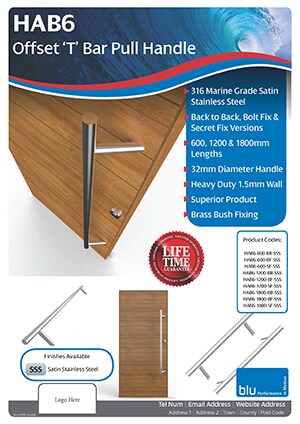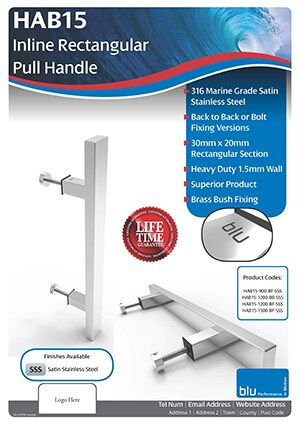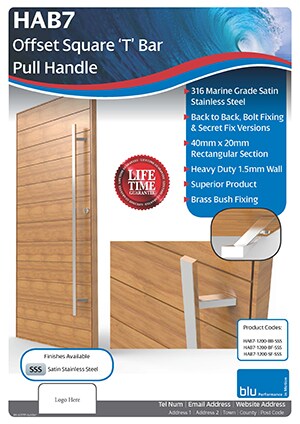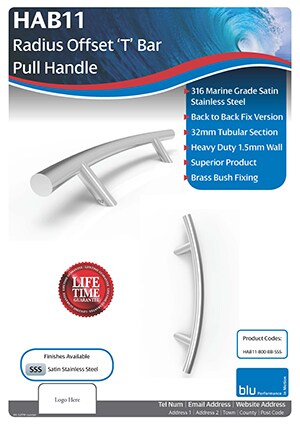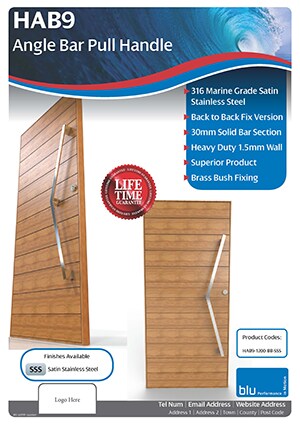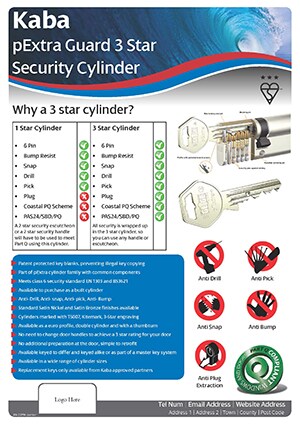 Our suited range of handles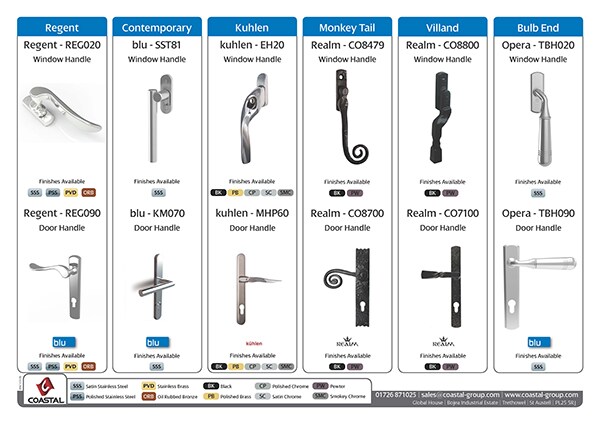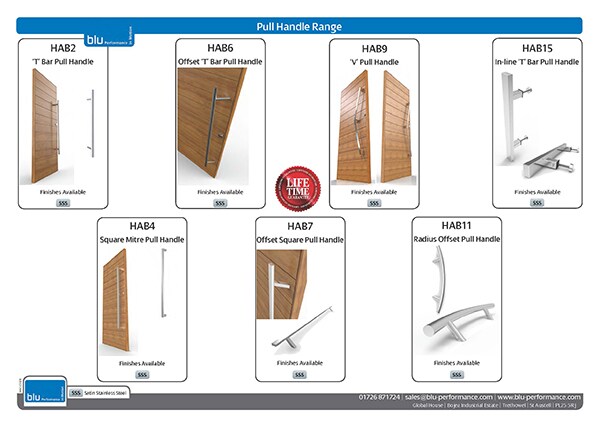 ---
If you wish to take advantage of this 'Free programme' we offer, all you need to do is send us your company logo, the format of the logo needs to be a minimum of 300x300 pixels @ 72dpi which we will then place into the documents, if you are unsure what this means then upload your logo and we will check it meets the requirements and advise, we will also include your companies contact information and personalise each card to you, these will then be emailed to you as PDF's for you to print out or include on your website.
Each of the cards above has a unique code against it, i.e. MA1, MA2 and so on, you will need to specify which items you require when filling out the form below, please use the form below to send through your request, including your companies logo, we will then process your enquiry and compile the documents for you.
Please fill out and submit the form below.