Maco Tricoat EBSK 8mm Night Vent Keep
Casement Window Hardware - Window Espag Bolts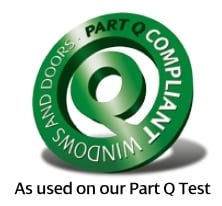 Product Code: EBSK-TR
An 8mm mushroom cam type night vent keep suitable for the Maco Tricoat mushroom type espagnolette bolt systems we offer, do not use these keeps on the silver bolts, these are to be used only with Maco Tricoat bolts.
Please Note: When fitting these keeps, the bevel should be fitted facing outwards.
Using acidic timbers or installing windows near the coast?
The revolutionary Maco Tricoat finish is a high performance surface coating, providing outstanding features for use in high saline environments such as coastal locations or in situations likely to be affected by chemical corrosion i.e. acidic timbers. The finely constructed surface is extremely resistant to corrosion and scratching and repels water and dirt.
Unit: Each
Share: