95mm Locking Claw Set
Casement Window Hardware - Window Hardware Accessories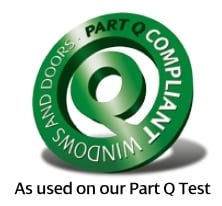 Product Code: LCS20
A simple to fit security device that provides additional security for timber windows. Manufactured from heavy gauge steel (2.3mm) and plated for an attractive, long-life finish, the Locking Claw Set is quick and easy to fit.
Exceeding the requirements of BS 7950: 1997 and PAS 024: 2012, the Locking Claws patented design is strong and robust. It is suitable for new or retrofit installations, and can be used with all Friction Hinges, including Egress and Restrictor Hinges.
Install by fixing one half of the bolt to the frame 50-100mm above the friction hinge nose cap, and fixing the other half opposite to it on the sash.

Please Note:
LCS20-SV are 95mm in length and are sold as a pack of 4.

Unit: Pack of 4
Share: