Deventer Compression Weatherseal
Tapes, Seals & Weatherseals - Frame & Casement Seals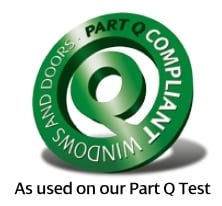 Product Code: SPV
A premium quality Tempo Rebate Compression weatherseal from Deventer with a closed cell micro foam for ensuring that no water absorption is possible, coupled with good aesthetics and no wavy effects post installation.
Feature a rigid back for easy installation and to prevent stretching.
The closed cell foam and hollow chamber gives a high tolerance and an acoustic value of 40dB.
Easy creation of gasket by means of notches with the SPVT tool.
Working temperature -40°C - +120°C.
Colour Stable, Ultra-Violet and Ozone resistant, and conform to the requirement set out for the fire resistant products pursuant to DIN 18095.
The high quality material is compatible with thinned acrylic paints and alkyd resin paints containing conventional solvents.*
*Paints and coatings of which the properties are unknown must be tested for compatibility in contact with the weatherseals.
Unit: 150m
Share: