Maco Tricoat EBT Rail Espagnolette Bolt
Casement Window Hardware - Window Espag Bolts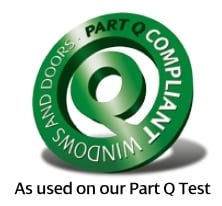 Product Code: EBT

The Maco R.A.I.L Reverse Action Espagnolette offers BS7950 levels of security without the requirement to fit shootbolts.
Maco Tricoat meets and exceeds BS EN 1670 2007 class 5: 480 hours.
10 year guarantee in acidic timers such as Accoya / Oak.
The reverse action operation pulls the locking cams together, clamping them into both sides of the striker plate for strength and security.
With no cropping or extensions required fabrication is fast and simple.
Available in 22mm backset with either 7.7mm or 9mm high adjustable mushroom cams.
Tested to the enhanced security requirements of BS7950 on major profiles.
The revolutionary Maco Tricoat surface provides outstanding features for use in regions with high saline air and areas affected by increased chemical attacks . It has achieved the highest performance when salt spray fog tested in accordance with DIN 50021-SS.
Furthermore Maco Tricoat provides high resistance to chemical attacks from acids and alkaline solutions. The finely structured surface is extremely resistant to corrosion and scratching and repels water and dirt. Performance when salt spray tested to DIN 50021-SS: 600 hours with a proportion of max 5% white rust 1,000 with a proportion of max 5% red rust.


Please note: the 9mm Cam version is a non-stock item and will have a longer lead time, they must also be purchased in a box quantity of 10.
Unit: Each
Share: