EBT Rail Espagnolette Bolt
Casement Window Hardware - Window Espag Bolts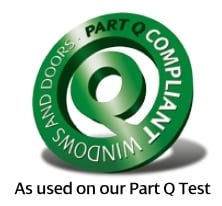 Product Code: EBT

The Maco R.A.I.L Reverse Action Espagnolette offers BS7950 levels of security without the requirement to fit shootbolts.
The reverse action operation pulls the locking cams together, clamping them into both sides of the striker plate for strength and security.
With no cropping or extensions required fabrication is fast and simple.
Available in 22mm backset with 7.7mm high adjustable mushroom cams.
Tested to the enhanced security requirements of BS7950 on major profiles.

ULTIMATE Security
Secured by Design approved – significantly exceeds the requirements of BS7950
Dual action cams – ensuring the sash closes evenly and securely.

Unit: Each
Share: