Side/Top Hung Defender Standard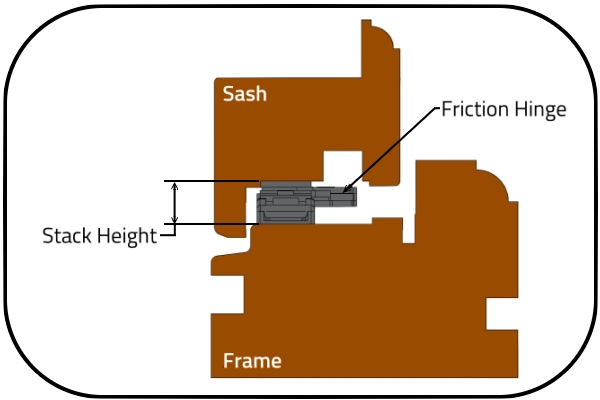 Product Code: DS / DSH / DT / DTH

Defender Standard Friction Hinge with improved weather sealing and draught proofing performance from extended enclosed end cap and asymmetrical vent arm to meet BS 6375-1:2009 performance of windows and doors.
Long and reliable working life tested to 30,000 cycles, patented lipped slider for enhanced smooth operation and easy friction adjustment without metal to metal contact.
Unique patented robust cam friction devices eliminates any risk of friction screw misuse.
Manufactured from ferritic 304 stainless steel with a 13mm stack height complete with a 10 year guarantee, some hinges are available in an Austenitic Stainless Steel finish.
Only operate the hinges in the direction shown by the arrow, hinges are handed as viewed from the outside of the building.

Please Note: The Austenitic DT10-A-SS, DT16-A-SS & DT20-A-SS are a minimum purchase quantity of 25 pairs.



Need Fire Escape Window Hinges? Please click here to view our guide sheet.
Unit: Pair
Share: