Tritus™ Flush Lift Off Butt Hinge
Casement Window Hardware - Tritus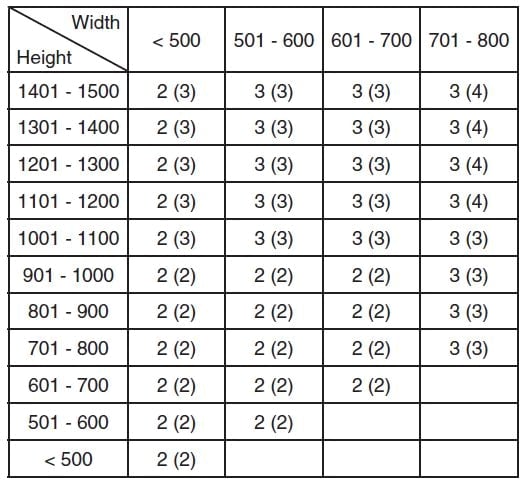 Product Code: FH70 / FH80
A high quality lift-off butt hinge with pressed flanges to fit into the Tritus™ Flush Casement 17.3mm x 3mm and 12mm x 7mm grooves system. Use one hinge of each hand for top hung casements. The 12mm frame groove positions the hinge for extremely quick installation. The lift-off ability of these hinges means that the sashes can be sent to site after frame installation, and can be easily lifted off for repainting or renovation.
The Tritus™ hinges meet the requirements of BS DS EN 1935: 2002 Grade 9: 25,000 cycles / 60kg. For hinge quantities, check out our Hinge Quantity Chart.
Available in 316 Marine Grade Satin Stainless Steel, Polished Brass (90mm only), Black, White, Silver, and Brown (90mm only) finishes.
These hinges are handed looking from the outside of the building, please use the chart to the right to help select how many hinges you require based on your sash width & height.
Please check the handing diagrams prior to ordering, these can be found under the "Drawings & Datacards" Tab below.
Unit: Each
Share:
Screws Required: 4.0 x 30mm
:
:
:
: