'VOGUE' Standard Automatic Multipoint Lock Kits (ML120)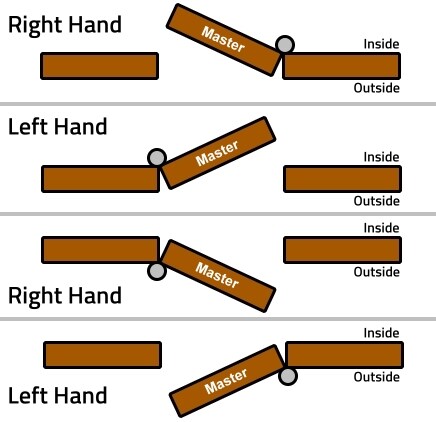 The Vogue™ Automatic self-activating multipoint entrance door locking system for residential doors combines many unique features and benefits, the greatest of which may actually be its sheer simplicity. Designed to provide householders with instant and continuous security to a Police Secured by Design level by automatically engaging two solid high tensile steel hooks and central latch into a steel keep located on the frame.
This lock eliminates the potential danger of forgetting or not knowing how to lock the door, which is always present with conventional multipoint door locks. The Vogue™ eliminates the need to lift the door handle and turn the key to achieve a secure locked door, which is often a major issue for the elderly or disabled leaving them in a vulnerable position.
The Vogue™ can be used with an internal lever handle, or simply with just a Euro Profile Thumbturn Cylinder for the latest modern aesthetics - an external lever handle is not required to operate the locking points and the lock can be deadlocked or opened externally by turning the key a quarter of a turn.
The Vogue™ Automatic Door Lock has a 20mm wide square ended faceplate for stability and ease of routing. Finished in a Silver Bichromate to BS EN 1670: 2007 Grade 4. Police Secured by Design approved, and has been fully tested to PAS 23: 1999 and PAS 24: 2007. Lock has a 10 Year guarantee.
Individual Keep Option -
for the Central Latch and Top and Bottom Hookbolts with +/-2mm adjustment. These keeps feature radius ends for ease of routing.
Continuous Keep Option - a
djustable Keeps incorporating a Central Latch Keep and Top and Bottom Hookbolt Keeps with +/- 2mm adjustment. These keeps are butted together using the locator tab at the rear of the faceplate to form a continuous faceplate, which means that the joiner can route a continuous groove from the top to bottom of the frame for efficiency.
Why not add the extra security of a Biometric access system to this lock? click here to view the products available.

Click here to download the ML120 Troubleshooting Guide.